Update 3 December 2021: It looks like the US now requires everyone to get a test at most 1 day prior to departure. My timings would still have worked. But basically in NZ you now must pay for rapid PCR processing, I think.
The easiest routing to get from New Zealand to Canada is currently Air New Zealand from Auckland to Los Angeles (LAX), and then Air Canada from Los Angeles to Canada (Montreal for me). There are currently only morning flights to central Canada; my flight leaves LAX at 9am on day N+2 and arrives at YUL at 5pm. I think that going to Western Canada would be easier (but I can't even connect to Air Canada's website, they're currently slammed).
Of course, fortunately for me, I haven't been in Auckland for these past 100 days of lockdown. I've been in Wellington. So I have a through ticket from Wellington to LA. However, there are currently only 2 flights from Wellington to Auckland every day: one at 10am and one at 1pm. I'm booked on the 10am flight.
| day | | dep | arr |
| --- | --- | --- | --- |
| N-1 | COVID test | 0305 NZDT | |
| N | WLG-AKL | 1045 | 1150 |
| N | AKL-LAX | 2245 NZDT | 1345 PST |
| N+1 | LAX-YUL | 0905 PST | 1713 EST |
The US and Canada both have test requirements for inbound passengers, checked at check-in time. The US is actually more flexible than Canada: it has a 3 day requirement for fully vaccinated travellers (so potentially up to 72 + 23:59), while Canada has a 72 hour requirement.
To meet Canada's 72 hour requirement, I have to be tested at the earliest at day N-1 at 3am NZ time. Then the test has to be processed in at most 24 + 6 hours to allow checkin at 9am. After waiting on hold with Air New Zealand for 30 minutes, the agent said that they could actually check me in for WLG-AKL and then AKL-LAX separately. I hope that's true. The testing lab will guarantee 24 hour turnaround for an extra $75 on top of its regular $250 fee for travel COVID tests, per the nice test centre manager who was proposing solutions that might work.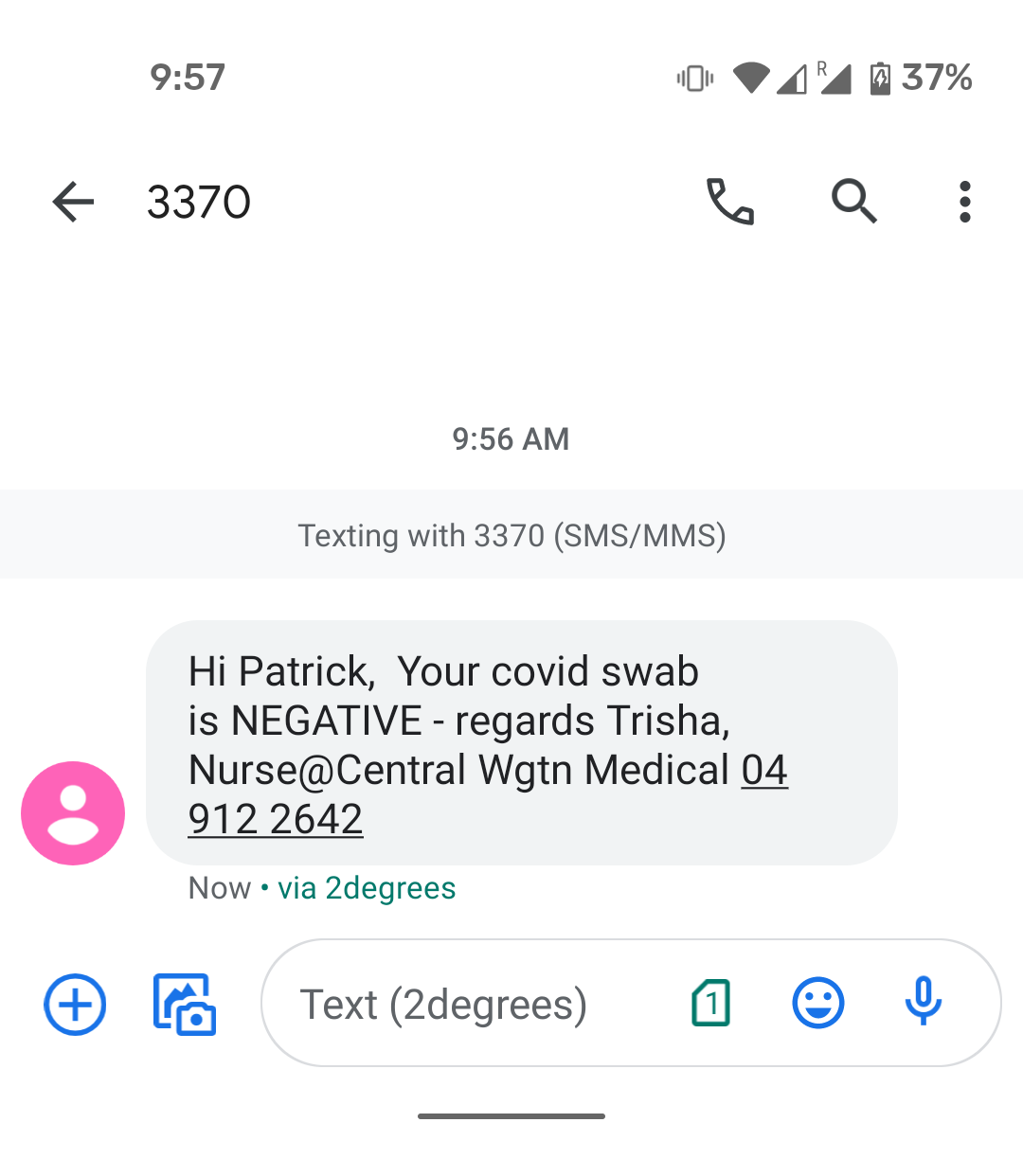 There's an extra complication of leaving on a Monday and test centres being not as open on Sundays; I would have preferred a Sunday AM time, but I can only get Sunday at 5pm. Still need express testing in any case though.
The alternative is to get tested in California. While community testing in the US is free and works for crossing the Canadian border, normal PCR testing has a 1-2 day turnaround time, which is not suitable for my 16 hour connection. There are also rapid antigen tests, which don't work for entering Canada, and rapid PCR tests. There is one place which is between 30 and 90 minutes from LAX (depending on traffic) with rapid PCR tests. Or one can pay US$150 for an airport test. I've spent enough on tests, thanks. Maybe I should have arranged to spend a few days in California, but I said I'd be back in Canada in mid-to-late November, and I'd rather be in NZ than California.
Air Canada was partnering with Switch to sell supervised RT-LAMP point-of-care tests that you can bring with you. That would be a far better alternative, except that you can't import COVID tests into NZ.
How things are needlessly complicated:
NZ community testing can't be used for travel;
NZ doesn't allow importation of COVID tests;
Canada has a more restrictive testing regime than the US, in terms of timing and which tests are accepted;
California doesn't have suitable rapid tests available for free.
I hope these things change soon. Otherwise you're currently looking at a minimum of $250 for a travel test in NZ, not including rental car cost to get a test in California. If you're willing to spend arbitrary amounts of money, then I guess it's fine.
Postscript: Wellington SCL returned test results at 8am from yesterday's 5pm collection, so I didn't even have to do anything special. I changed my WLG-AKL flight from 10:45 to 1:10 at check-in. Now I just have to not miss the plane.
---