Guessing Game
Which season is which?
And let's try that for Canada.
(What time of year is the banner picture from?)
October in Waterloo!
OK, let's talk about the seasons in turn.
Winter
Québec has been famously described as "quelques arpents de neige" by Voltaire in 1759. Most of Canada has four seasons, particularly including winter.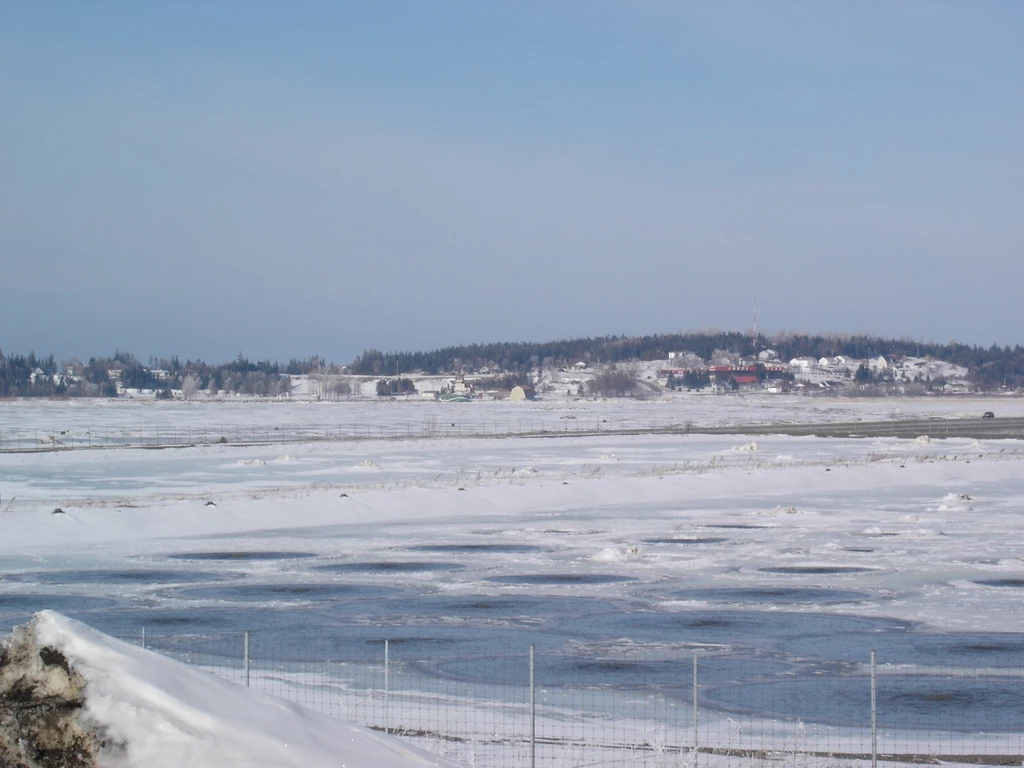 On the other hand, the "Far North" in New Zealand means something completely different, and there is talk of the winterless north. Southern Hemisphere! Everything is upside down! Here's a picture from the North Arm Hut on the Rakiura Track on Stewart Island in August, i.e. mid-winter.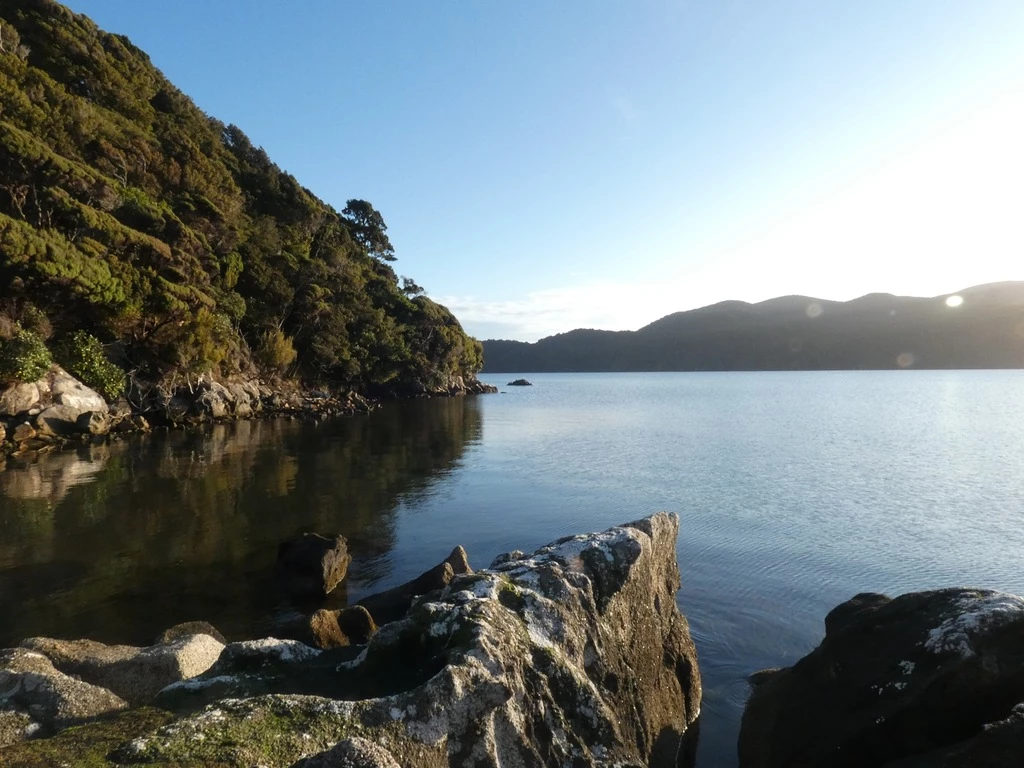 Sometimes there is a freak snowstorm. I think the motel owners in Culverden said that snow accumulation was a once-in-five-years event; strangely enough there were also some other Canadians staying there for the snowstorm. We brought the snow?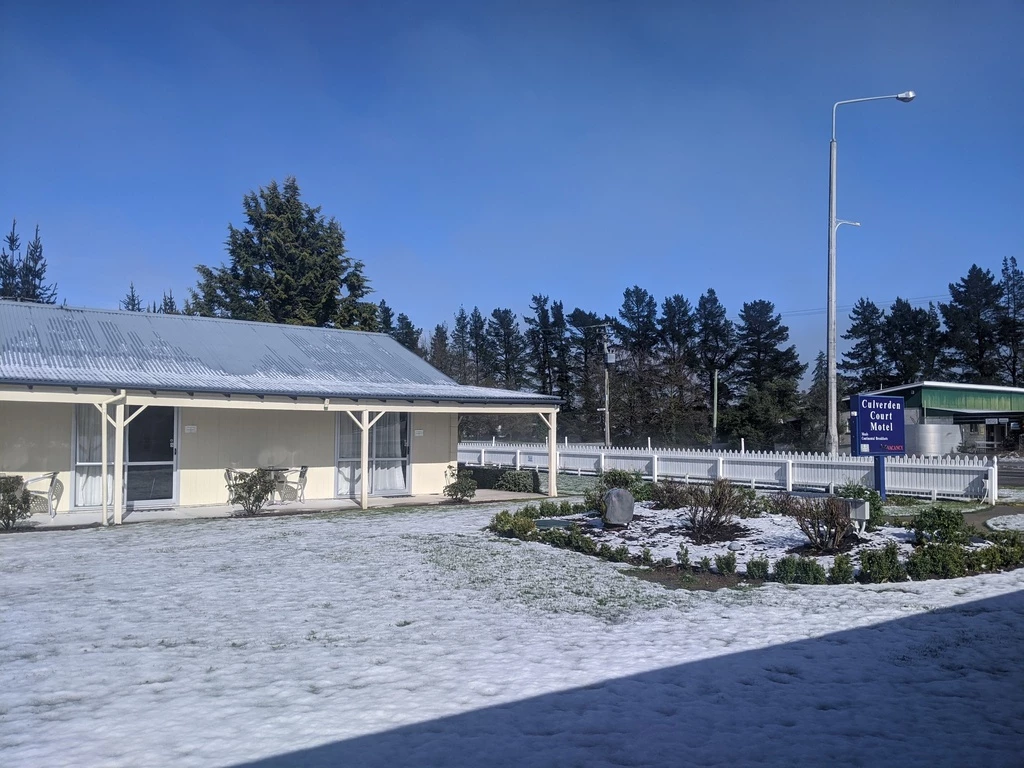 We've been in Wellington for the past year and a half (!). It's never really cold or hot here. The stats say that from 1981-2010 there was a mean of 9.9 days with ground frost. Daily highs/lows in winter are around 12°C/7°C. It's not cold outside. But it's cold inside. Never heard so much talk about warm and dry homes. Doesn't that go without saying?
John Summers has a long Sunday essay about winter in New Zealand.
In many parts of the country, winter is indistinct. It doesn't always have the hard markers of snow and ice.
What's a bit odd is the latitude is sufficiently far from the equator that there's noticeable variation in day length; right now sunset is around 5:15PM, earliest is 4:57PM (in 6 weeks) for a 9h11m day and latest is 8:57PM daylight time for a 15h9m day. Southland (those NZ names) has later sunsets because it is also further west, so Invercargill gets 9:42PM sunset at the summer solstice for a 15h46m day and 5:06PM for an 8h35m day at the winter solstice.
Let's see some other pictures from my collection of Canada winter pictures.
And here are pictures from NZ winter. At normal elevations snow doesn't stick around.
Spring
I think about flowers and blossoms when I think about spring (yeah, the banner is misleading!). Also rain. Here's Avenue McGill College in Montréal from May 2006.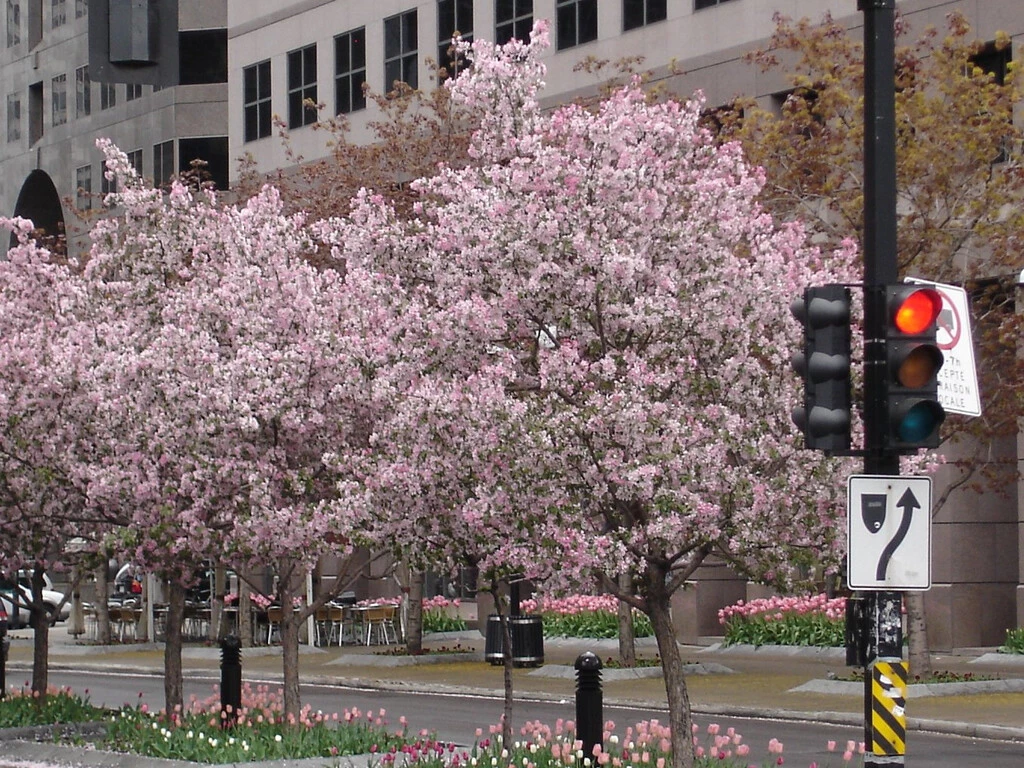 But there's also a bunch of bare trees before the leaves come in. Here's various states of spring. Pictures here are from between March 21st and June 21st.
I have lots of pictures from NZ spring, which is September to December. Let's pull out the flowers separately. There are lots of flowers in Canada too—even some of the same ones—I just somehow don't have pictures of them.
And general spring pictures:
Summer
All but two of my Canada summer pictures are from the alpine. I guess that's where I take pictures in Canada in the summer. Alpine flowers say summer to me.
And now the NZ summer pictures. More flowers, among other things.
Fall
Looks like I have no pictures of the leaf season in Québec. I'm sure I have pictures from the US Northeast but I decided to only include Canada pictures here. So this is what we've got.
And fresh New Zealand pictures. Some do look like the fall. The weather does vary and one of the hottest days I experienced recently was in Christchurch in April.
Where
Canada pictures from British Columbia (Bugaboos), Yukon (Whitehorse, Kluane), Alberta (Calgary & Rockies), Manitoba (Winnipeg), Ontario (Haliburton, London, Ottawa), Quebec (Rivière-du-Loup, Montréal, Saguenay, Bas-St-Laurent, Charlevoix, Nunavik), Newfoundland and Labrador (St. John's).
NZ pictures from Greater Wellington/Te Whanganui-a-Tara, Stewart Island/Rakiura, Culverden, Mount Sunday, Kaikoura, Russell, Castle Downs, Christchurch, Miranda, Dunedin, Tuatapere, Mount Aspiring National Park, Queenstown, Arthur's Pass.
---